WHAT IS LYMPHEDEMA?
Lymphedema is swelling of a body part caused by an abnormal accumulation of fluid, proteins, and cellular waste in the tissues under the skin.  It occurs when there is a problem in the lymphatic system such as:
Failure of lymph vessels to develop properly
Damage to lymph vessels by trauma, surgery, or infection
Removal or destruction of lymph nodes, usually during treatment of cancer
Lymphedema can be a painful and disfiguring condition.  It can lead to decreased mobility, repeated episodes of infections (cellulitis, erysipelas, lymphangitis), and depression, and require constant medical care and expense.  Severe cases involve thickening of the skin, hardening of the tissues (fibrosis), leaking of fluid, massive swelling, and skin changes such as warty growths.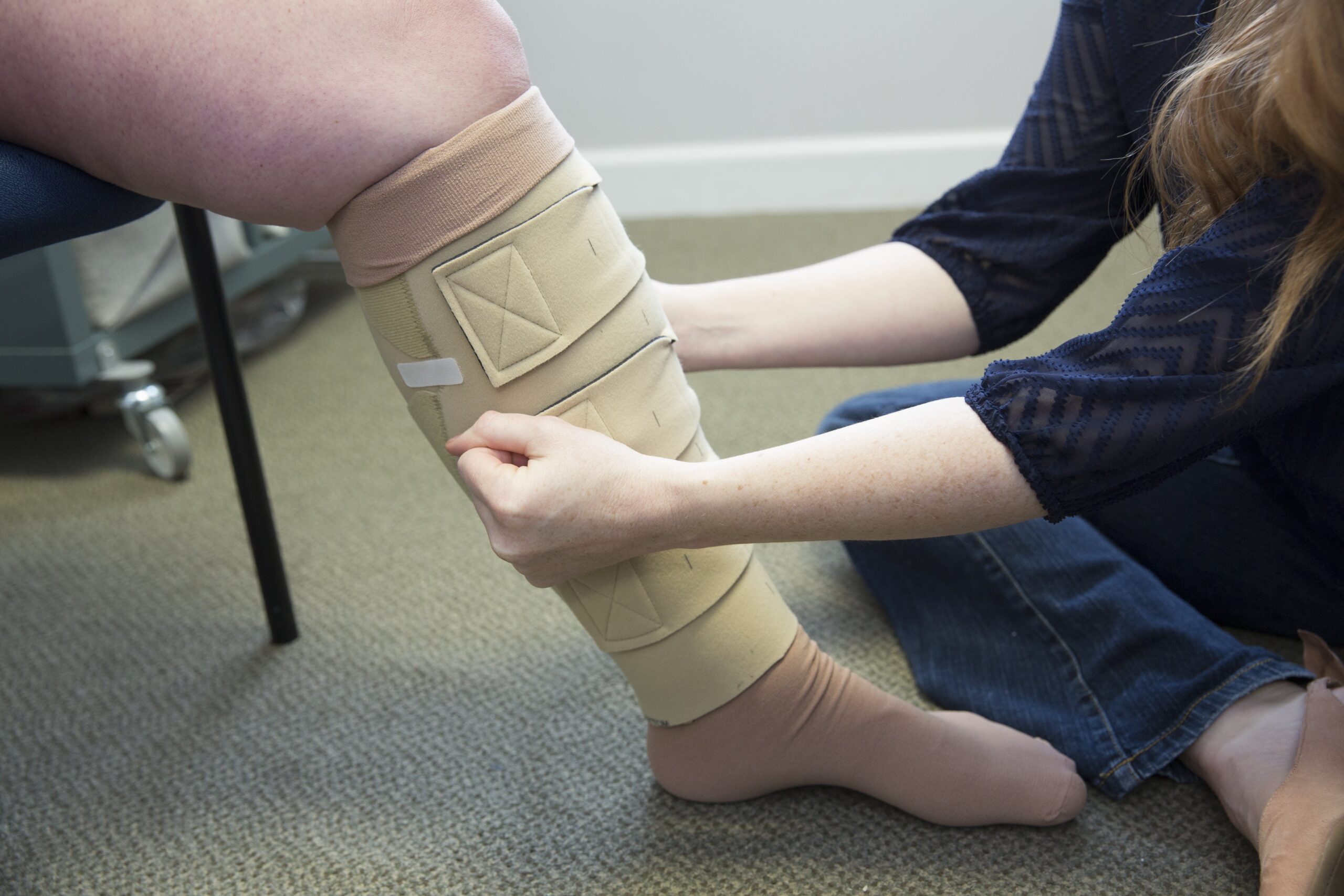 WHAT CAUSES LYMPHEDEMA?
There are two general types of lymphedema:
Primary Lymphedema usually appears without obvious cause, or after a minor traumatic event or an infection.  It can happen at any age, but is due to a genetic abnormality, usually involving malformed or missing lymph vessels.  This condition may be familial.
Secondary Lymphedema is an acquired condition resulting from loss or obstruction of previously normally functioning lymph pathways.  It often occurs after a surgical procedure where lymph vessels have been removed or damaged.
HOW CAN SPOT REHABILITATION HELP?
SPOT has certified Lymphedema Therapists who are trained in Primary/Congenital and Secondary Lymphedema Therapy.
WHAT IS INVOLVED IN LYMPHEDEMA TREATMENT?
A highly effective treatment is known as Complete Decongestive Therapy (CDT).  This state-of-the-art treatment, recommended by the International Society of Lymphology, often includes two to four weeks of treatment and the independent use of compression garments at home.
KEY TREATMENT COMPONENTS:
Manual lymph drainage
Compression bandaging
Skin care
Exercise
Compression garment fitting
WHAT ARE TREATMENT RESULTS?
With the treatment adherence and use of compression garments, results include:
Maintained reduction of swelling to normal or near normal size
Wound healing and reduced risk of skin infections
Softened skin texture and improved skin health
Improved functioning of the affected limb
Improved quality of life through effective swelling control.